Some of our previous gigs: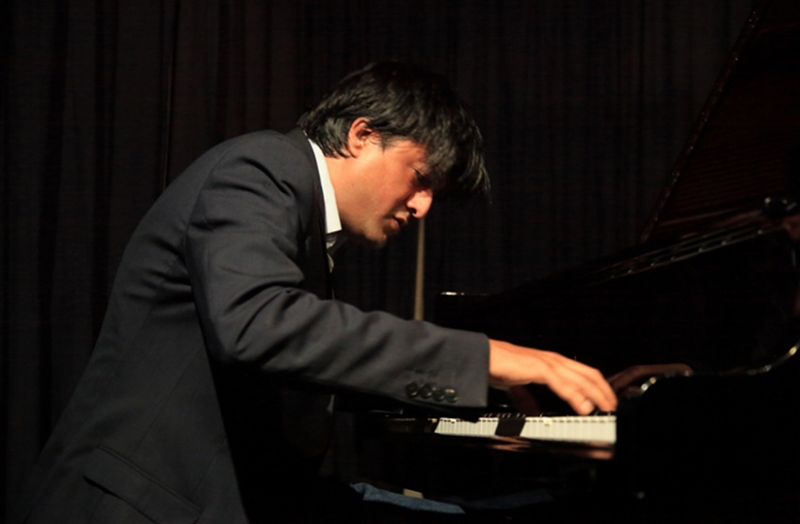 14th Nov – Leon Greening quartet
Leon Greening (Piano) with Nat Steele (vibraphone), Adam King (double bass), Steve Brown (drums)
Local Leon has a lot of fans in Southampton and brought a star-studded quartet!
17th Oct – Mark Armstrong Quartet
Clark Tracey (Drums), Gareth Williams (Piano), Mark Hodgson (bass)
The show's theme was "From Miles to Marsalis", exploring the music of the modern masters of the trumpet, including Miles Davis, Freddie Hubbard and Wynton Marsalis.
Mark played with Stan Tracey in his big band, recording a live album from Appleby Jazz Festival, and was a member of the quintet for his final album The Flying Pig. He is a member of the Ronnie Scott's Jazz Orchestra and Robin Jones's Latin Underground and has performed widely in the UK and abroad in a variety of jazz styles and genres during his career.
The audience loved the chosen tunes and amazing skills!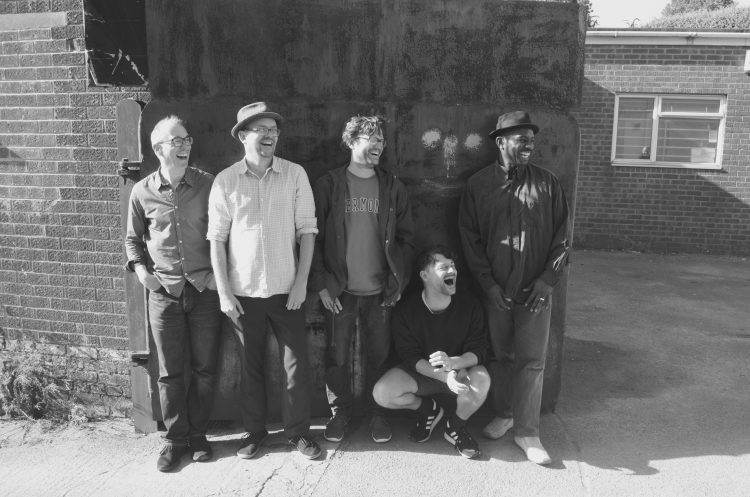 19th Sept – Out Front with Nick Malcolm
Nick Malcolm – Trumpet, Jason Yarde – Alto Saxophone, Jake McMurchie – Tenor Saxophone, Olie Brice – Double Bass, Dave Smith – Drums
Drawing on a wealth of fabulous compositions and featuring a rich line-up of three horns, drums and bass, the band explores the vast possibilities of this music, from joyous straight-ahead time playing, to the most open of improvisation.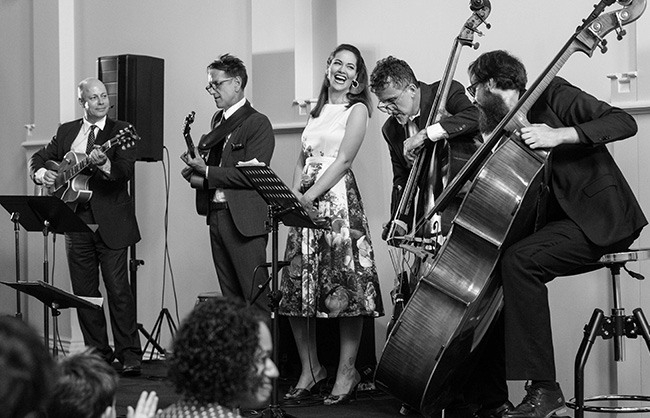 15th August – Hetty Kate Quartet
"Charismatic and technically gifted" (All About Jazz, USA) jazz vocalist Hetty Kate has "a stage presence only matched by the clarity of her voice.." (James Morrison, AU). Raised in both England and Australia, and now living in France, Hetty has released nine albums and graced stages large and small from New Zealand to New York.
18th July – Howl Quartet
Dan Smith – Alto, Harry Brunt – Tenor, Pete Komor – Bass, Matt Parkinson – Drums
20th June – J Fashole-Luke Trio
J is a driving force behind many Jazz events in Southampton!
J Fashole-Luke is a multi instrumentalist who is in high demand particularly for live piano performances. He has performed all over Europe at Jazz Festivals (including Montreaux, Vienne, North Sea, Swanage and Vienna Jazz Festivals and in UK at Glastonbury, Bestival, Boomtown, Shambala, Hyde Park and Isle Of Wight Festivals), as well as many other public performances and private engagements. During this time Jonathan has performed with top British jazz artists including Gary Crosby, Jay Phelps, Tony Kofi and has even jammed with Marcus Miller, Isaiah Sharkey and the late great Roy Hargrove!
Jonathan's original music draws from a wide range of influence across many genres and this show provides a heady blend of striking melodies, unusual time signatures, imaginative harmonies and driving rhythms. His accompanists Lewis Treasure (bass) and Ted Carrasco (drums) are highly accomplished intuitive and virtuoso musicians who really bring his ideas to life in full colour.
16th May 2023 – Dan Mar-Molinero's celebration of Southampton Jazz
Sketch Collective
An exciting ensemble featuring up and coming new voices alongside established musicians all of whom owe a debt to Southampton's jazz scene. The group focuses on music written by band members, with many tunes penned just for this ensemble.
Lineup: James Gardener (trumpet), Dan Mar-Molinero (alto/sop), Dan Lockheart (tenor), Joe Evans (trombone), Rob Eastgate (bari), James Sinclair (guitar), Ben Oliver (piano), Callum James (bass), James Ashdown (drums).
Banda Santos
The launch of an exciting new band! A hard-grooving seven piece brass group brings the sound of New Orleans street bands to Southampton. The band's repertoire pays their dues to classic new NOLA tunes whilst mixing in a modern take on the jazz brass sound.
Lineup: Neil Doherty (trumpet), Dave Smith (trumpet), Dan Mar-Molinero (sax), Joe Evans (trombone), Matt Rumble (sousaphone), Ted Carrasco (drums), James Ashdown (drums).
Dan is a saxophonist, composer and educator. He has been recognised nationally for his work in jazz and commercial music both as an educator and practitioner. He put together this special gig for SJC.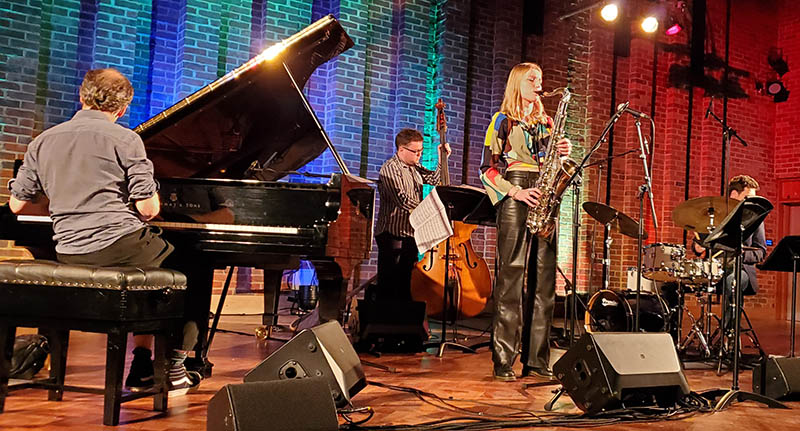 21st March – Freddie Gavita Quartet, with Tom Cawley on piano, Dave Whitford on bass and Jeremy Stacey on drums
see his FB page
5th March – Ray D'Inverno's 80th Birthday Concert
Feb. 2023 Trish Clowes – My Iris with Ross Stanley (piano/Hammond organ), Chris Montague (guitar) and Joel Barford (drums)
January 2023 The Belgarum Big Band presents: The Music of Thad Jones featuring Steve Fishwick
December 2022 The Mark Nightingale/Alan Barnes Quintet play George Gershwin and Cole Porter, Graham Harvey piano, Jeremy Brown double bass, Joel Barford drums
November 2022 The Alex Clarke Quartet with Rob Barron – piano, Dave Green – bass, Clark Tracey – drums
October Byron Wallen and Rob Luft
September 2022 Ibou Tall and the Jazzmates – (link to their soundcloud clips)
August 2022 Estraven
July 2022 Greg Abate with The Ted Carrasco Trio
June 2022 Glen Manby Quintet
May 2022 Dan Mar-Molinero Jazz Orchestra, J Fashole-Luke Trio, & Sundial
April 2022 Stuart Henderson Quintet – Back to Blue Note
March 2022 Issie Barratt's Interchange
Feb 2022 Ray D'Inverno – Quintessential Groove with Andy Hague